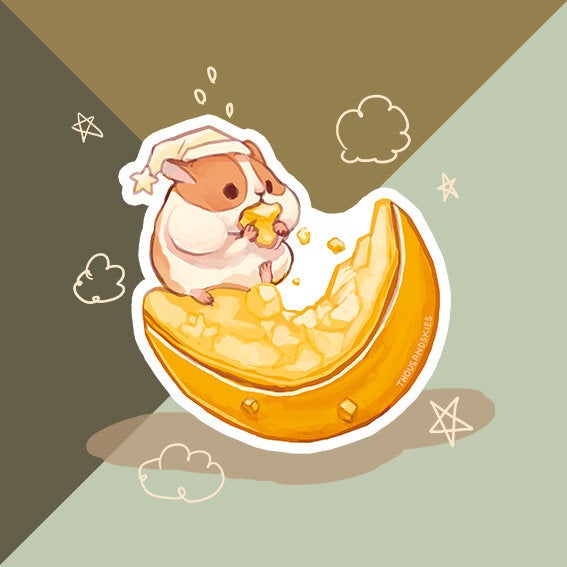 Size: 2.94" x 3"
Original Design
Vibrant Color Vinyl Sticker
Printed in the USA
Waterproof
Dishwasher Safe
Anti UV Coating
Strong Adhesive

Design © Thousand Skies | All Rights Reserved
Instagram @thousandskies

Please never stop selling this sticker 🥺
This is my little sibling's favorite sticker. I have bought it for her three times. Once from an anime store in Austin, TX as a surprise. She loved it and put it on her water bottle but then her water bottle broke and she was sad that she would have to throw away the sticker. Then we found it here! I got it for her for Christmas and she was so excited! She put it on her new water bottle. Someone ended up getting her ANOTHER water bottle as a present and she likes that one too but she wants another sticker for it so here I am buying it again. It is perfect. Please never stop selling it because we will probably have to buy it again and again.
amazingly adorable
my friend got this for me and I absolutely love it. It has the ultimate honor of being the first sticker I ever stuck onto any laptop I have ever owned and I love looking at it everyday!!!